Opportunity knocks.
Combining technologies we've adapted and others we've created, with xkzero Mobile Commerce you can learn from and interact with customers, sales reps, prospects, suppliers, warehouse personnel and management in all new ways, unlocking your ERP system and driving new growth and profits.
Mobile DSD and Route Sales
Flexible platform - Optimize your process
Gather–and act on–real world information
Serve Customers Better
Sell more intelligently for more Profits
Integrates with several popular ERP systems
Engineered for Sage X3 and Sage 100
<<Click the image for a video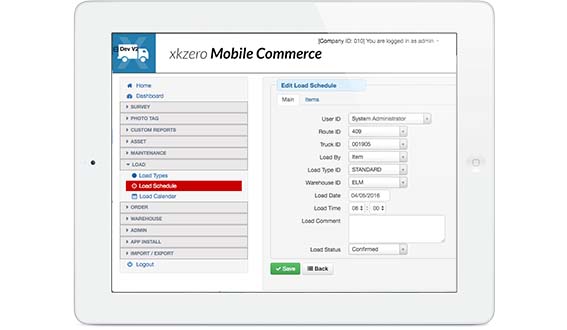 Load
Schedule and plan truck loading with more speed and accuracy than ever before. Drivers can use xkzero Mobile Commerce to request load contents and pick-up times right from their iPhone. Inventory check-out and check-in with orders or pre-defined standards gets your fleet on the road and product into customers' hands quickly.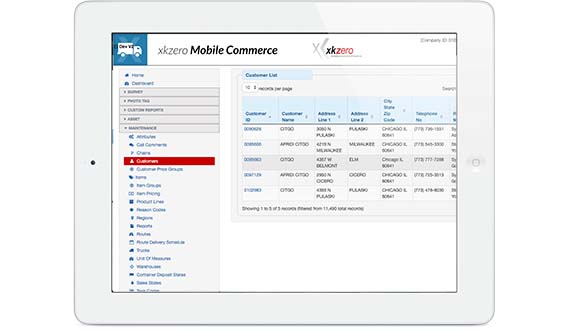 Route
Create efficient routes for reps to serve your customers according to their preferred schedule, and even conserve fuel in the process. Also, deliver based on pre-sale orders, or define stand loads that could vary by vehicle type.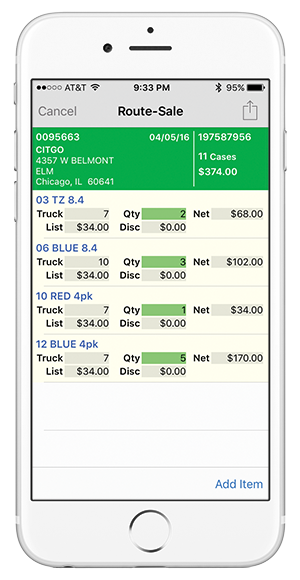 Sell
There is so much power in route selling. Sell more in a given amount of time with tailored processes. Perform pre-sales, delivery, returns, exchanges, and even truck transfers. Drivers know how much inventory is on their trucks at all times and keeps the back office employees updated as transactions occur.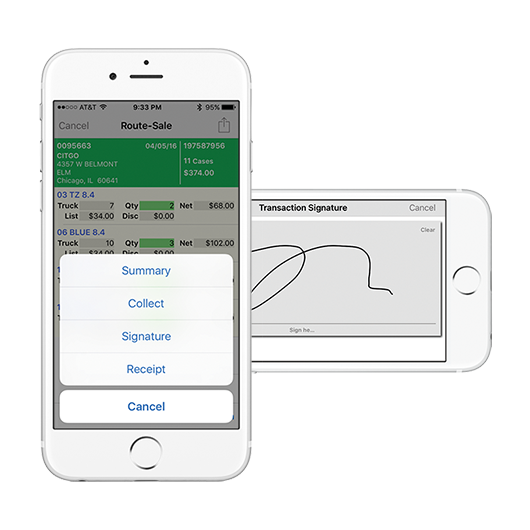 Deliver
Fast, accurate delivery is only the start. Capture electronic signatures for proof of delivery.  Modify delivered quantities and auto-create your invoices. Leave your customer with an accurate printed invoice or let the back end system automate that for you.  Collect payments from C.O.D. customers. Once you start using this system you won't believe you used to use paper and pencil.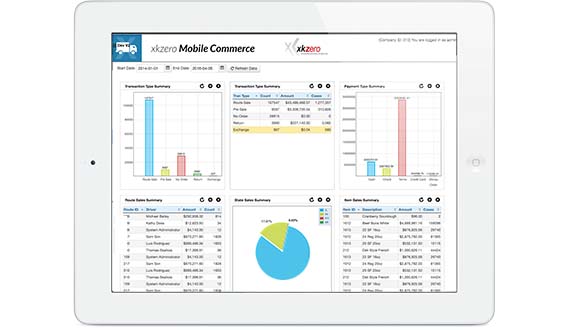 Learn
Use surveys to capture data critical to serving your customers better, maintain your fleet, and build more effective loads and routes. Vehicle inspections, merchandising displays, asset placement - you can define any type of intelligence you wish to gather. GEO code transactions and POP displays to make sure your product is being presented the way it should be.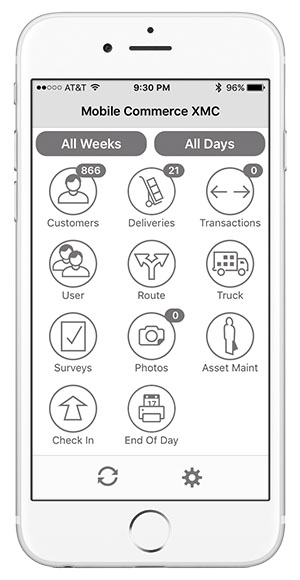 Grow
Knowledge is power. With all the new information available through xkzero Mobile Commerce, you'll not only better serve your existing clients, but also add customers without your crew breaking a sweat. Share documents, target winning behaviors - and watch your business grow.
Customer Success: Power Distributing
xkzero Mobile Commerce (XMC) has enabled Power Distributing to grow sales significantly–without having to add new personnel to manage the warehouse or customer service. With every completed route, faster & more accurate truck loading, more efficient delivery, and intelligence gathering all add to their compounding their best-in-class ranking.
Industries
xkzero Mobile Commerce can empower any business that delivers product on their own trucks.
Bakery Products
Beer Distributors
Grocery Wholesalers
Frozen Products
Milk & Dairy
Salty Snacks
Wine & Spirits
Hard Good
Industrial Supply
Oil & Gas (Petroleum) Products
Automotive Supply
Electrical Supply
Many more
ERP Integrations
xkzero Mobile Commerce is built to integrate smoothly with Sage X3, Sage 100, and coming soon for Acumatica!
A Route Sales and Direct Store Delivery (DSD) solution from ERP experts ensures you the most complete and configurable integration to your back end system.

Customers
Warehouses
Items
Pricing
Inventory movements
Product lines
Units of measure
And much more

Need more information?
Contact us
Ready to talk?
Ask us how mobile can transform your business–even in ways you may not have thought of.