Advanced mobile sales. Easy as pie.
The most powerful, flexible and easy to use mobile salesperson app for small and mid-sized distributors and manufacturers is engineered exclusively for Sage 100. It's also designed exclusively to grow revenue and profits for you.
Contacts Access all of the iSales 100 functionality by contact as you would via a company name.
Badges Badges inform you where new data has arrived from Sage 100.
Add New Add a new customer or transaction quickly, directly from the home screen.
New Transactions iSales 100 stores Sales Orders, Quotes, Invoices, and Credit Memos locally. You Sync with Sage 100 when ready.
Sync Sync new Sage 100 data to your device, and your New Transactions to Sage 100.
Contact us
Ask us about our 30 day full money back guarantee.
Client Success: Raja Foods
Raja foods takes advantage of iSales 100 to grow profits and reduce the time to restock shelves in it's–and it's customers–grocery stores. Say goodbye to the pre-printed order form and the fax machine.
Why a Mobile Sales App?
A smartly integrated mobiles sales app will help you speed up your supply chain and reduce administrative burdens while helping you serve customers better. Another popular result are the increased revenue and profits that occur naturally.
Empower Sales
A profit machine for your pocket or purse.
New revenue streams
Larger orders
Create better informed sales personnel
Improved decision making
Unleash mobile B2B
Contact us now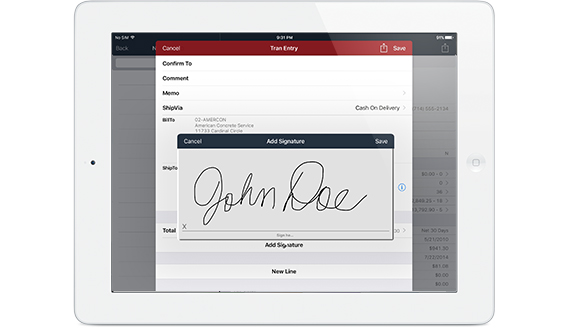 Optimize Operations
The best mobile integration in its class means a better experience for everyone.
Accelerated supply chain and cash flow
Reduce unnecessary delays and bottlenecks
Increased order and invoice accuracy
Improved on-time delivery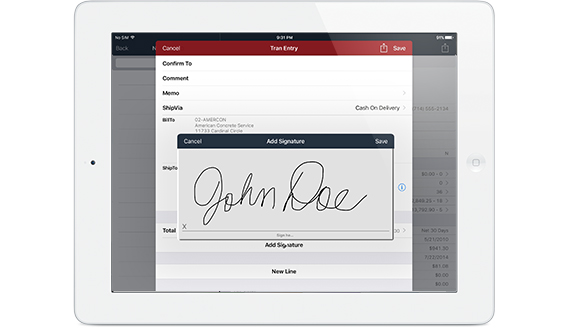 Assist Accounting
Any time sales and accounting are on the same page, you know you're on to something.
Streamline antiquated fax and paper-based processes
Eliminate error-prone and redundant data entry processes
Reduce administrative costs
Seamless communication across departments
Contact us now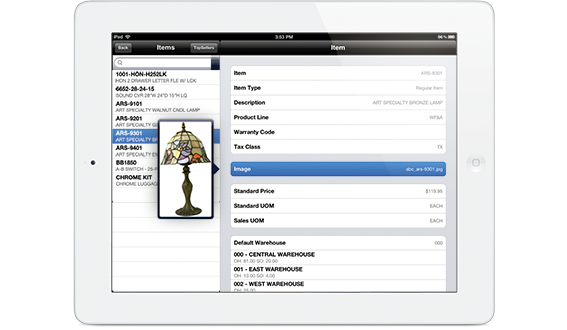 Customer Service
The best mobile integration in its class means a better experience for everyone.
Up to date inventory information
See customer-specific pricing and other rules
Increased order and invoice accuracy
Faster shipment of orders
Contact us now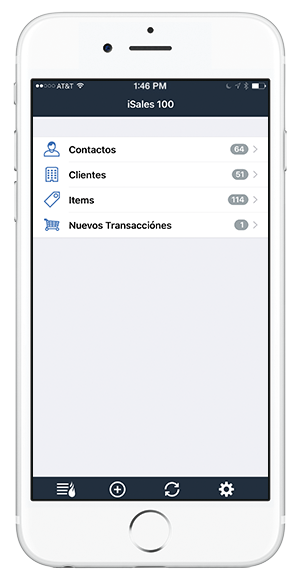 The new language of sales.
Permission-based design ensures each user has the best possible experience
Hotlists let you create shortcuts to your most active customers, your hottest selling items, or let you create a daily contact list for easy access while out of the office.
Intuitive interface. If you've used any mobile app before, iSales 100 will be useful to you from the start.
¡Español!–iSales 100 is Spanish language enabled, and has been fully translated to provide you even more flexiblity.
Easy to install–Fast implementation has you up and running the same or very next day.
Contact us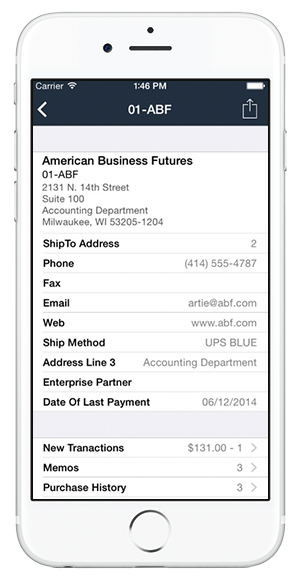 Customers & Contacts
Permission-based design ensures each user has the best possible experience
Integrates with Phone, Map, Email and Calendar instantly and seemlessly
Customer Last Purchase History by Item
Follows Customer Pricing in Sage 100 ERP
Filter Customer info User
Ship To data
Summary Aging Info
Open Sales Order summary and detail
Open A/R Invoice summary and detail
Supports display of Customer UDFs
View customer memos from Sage 100
Contact us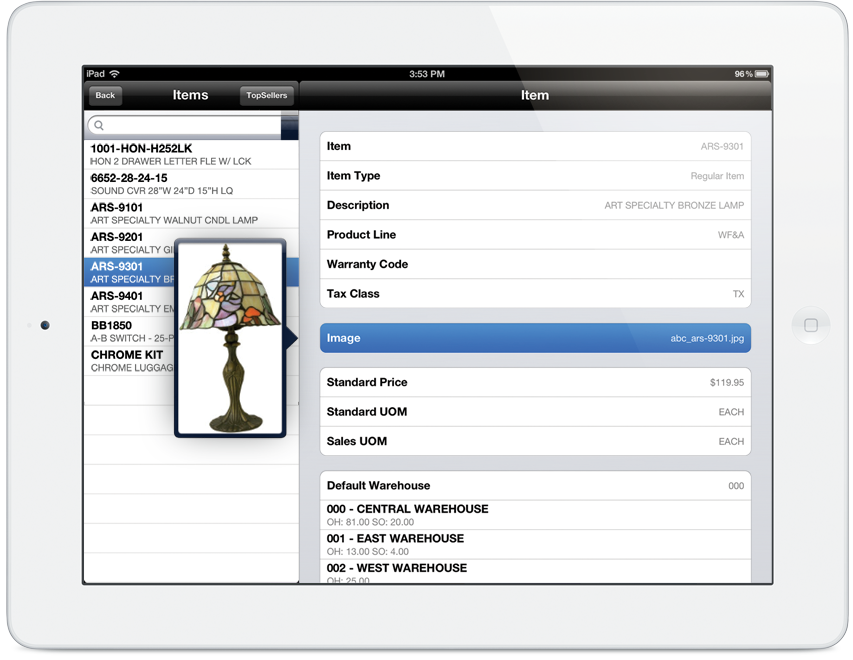 Inventory
Permission-based design ensures each user has the best possible experience
Control Items available by User
Regular Items, Miscellaneous Items, Miscellaneous Charges, Comments
Display Images for any item
Filter by warehouse
Quantity available by warehouse
Optionally hide display of warehouse quantities
Optionally hide display of item pricing
Follows Item Pricing rules in Sage 100
Selling Unit of Measure
Supports display of Item UDFs
Contact us
Sales Orders
Permission-based design ensures each user has the best possible experience
Capture the order when the customer - and you - are ready
Quote, Order, Invoice and Credit Memo transactions are available
Allocate Lot / Serial Numbers during transaction entry
Speedy new order creation based on Customer Last Purchase History pricing and quantities
Create new Sales Order memos
Edit Bill-to, Ship-to, Terms, Salesperson
Scan barcodes for fast, automated line Item entry! using Infinite Peripherals' Infinea™ Tab for iPad®
Barcode scan by Alias Item, Customer Alias or Vendor Alias
Email / print transaction receipt options
Utilizes customer / item pricing rules (from Sage 100)
Supports Avalara (Sage Sales Tax) calculation from the field
Supports lowest cost LTL (less than truckload) freight calculation
Ready to talk?
Ask us how mobile can transform your business–even in ways you may not have thought of.
ERP
Integration

iSales 100 is built exclusively for Sage 100, designed to follow your business rules while creating nothing short of a great user experience.
Requirements–Free Demo:
An iOS device with iOS (8, 9 or 10).
Try a free DEMO
Requirements–Production:
An iOS device with iOS (7, 8, 9 or 10).
A Sage 100 ERP system (v4.5 thru 2017, including 100c, Standard, Advanced and Premium)
xkzero Web Services, installed and accessible (purchase required)
Contact us