Super simple.
Search across modules, tasks and even across multiple companies and UDFs from one simple search box. Instantly drill down into your results using an intuitive filtering system that displays results by company, then module.

Everyone's better
GetX helps every Sage 100 (MAS 90) user from novice to expert. It bypasses complex navigation and even provides links to common tasks associated with the results, all in a clean, intuitive results listing.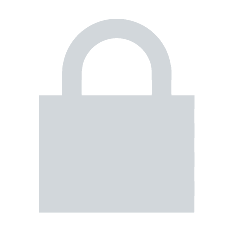 Secure
Keep sensitive data hidden. Keep data that is 'for your eyes only' safe and secure–set access rights of individual users through role maintenance.
Free 30 day trial
Try it today. Use the download buttons below to get more done faster in Sage 100 ERP (MAS 90).

Download GetX search for your version of Sage 100:
See requirements and installation tips


Requirements
Microsoft .NET 2.0 or higher is required on the server. Most servers current on MS service updates will already satisfy this.
No special hardware requirements, just follow the Sage published guidelines. See the installation tips below.


Need more information?
Contact us
Installation
 

Tips
GetX must be installed on the server where Sage 100 ERP resides.
Click 'Register Module' at SetupGetX System Settings in Sage 100 ERP for a no obligation 30 day trial.
GetX creates in indexed database. The indexed database will be created in the ..MAS90xxx_GX folder where 'xxx' is the company code.
The indexed database will be similar in size to the data files being indexed.
The initial indexing could take several hours. We recommend that the initial indexing be performed after business hours.
The "freshness" of the data searches will be equal to the frequency with which the indexing timer is set. You can adjust the timing as often as you like.
Questions?
We'll try to get an answer to you as fast as GetX can.