INQUIRY
With this version, users will tap into vital and practical customer contact info, item status in the warehouse, customer pricing and a bunch more.
Only $399
per month
*includes unlimited users
Initial setup fee: $650
BUSINESS
Business Edition has all the intelligence from Inquiry Edition, plus you can enter quotes and orders.  Serve your customers on the spot while eliminating administrative costs and reducing errors
$499
per month
*includes unlimited users
Initial setup fee: $1,150
ENTERPRISE
Enterprise Edition is the ultimate sales machine. Take payments**, process invoices, allocate lots, serial numbers and so much more. Your B2B sales team will be ready to win against any competition.
$799
per month
*includes unlimited users
Initial setup fee: $1,650
Installation, setup and training includes assistance for one live installation on your Sage 100 server; one Administrative training (Approx. 1 hour session) and one Mobile User Training (up to 4 participants. Approx. 1 hour session) Required  
No contract required
but this is promotional pricing and only available for a limited time.  So act now! 
---
1.

download from Apple Store  
2.

login:

xkzero

password:

easy  
3. start using it)
---
*What Unlimited Users Means 
Think of the power if everyone in your organization was better informed about your customers and the things you sell.  What if everyone on your team was fully equipped to take an order whenever and wherever they are.  All straight from their pocket or purse.
Unlimited users means anyone in the world can be your salesperson.  Imagine if you could have your customers download an app and have them self-serve their own accounts, enter their own orders, answer their own questions about balance due or product availability.  Maybe they even want to pay by credit card payment.  That's what iSales 100 does.  Imagine 100 or 10,000 customers now with the ability to order from you - right from their iPhone or iPad.
Have you ever thought about having that sales app branded as your own?  We offer that too.  Modernizing your business has its advantages.
Unlimited Growth Potential
New revenue streams along with greatly reduced admin costs.  Imagine if anyone could become a salesperson for you, taking orders and driving revenue. Here's the good news.  You don't have to imagine anymore.

Better Informed Reps
No more catalogs and no more phone calls to the office.  And besides, the more confident the sales rep, the better she or he will perform in the field.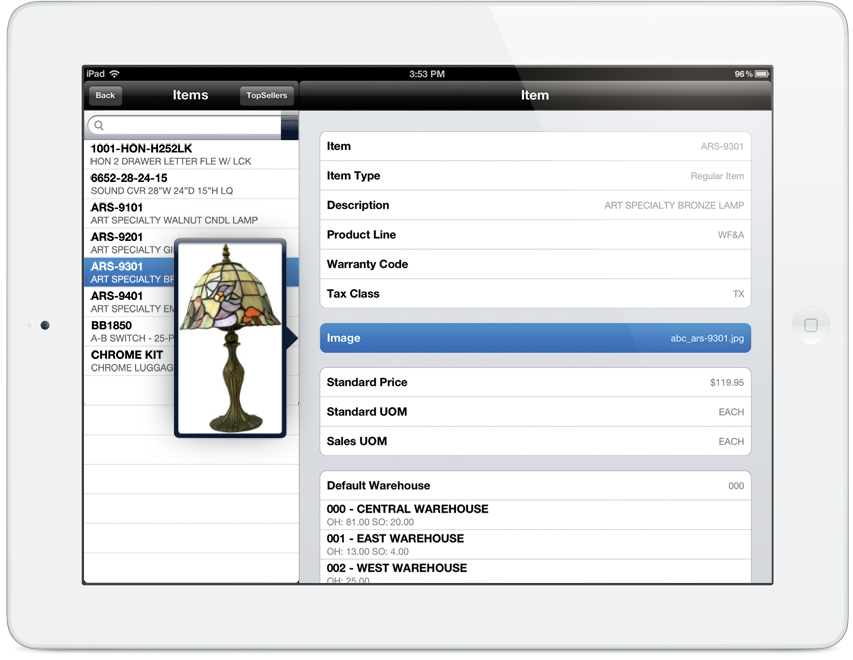 Increased Customer Satisfaction
Your happy customer receives the product faster, and you get paid sooner.  For wholesale distribution, that's a sweet sound.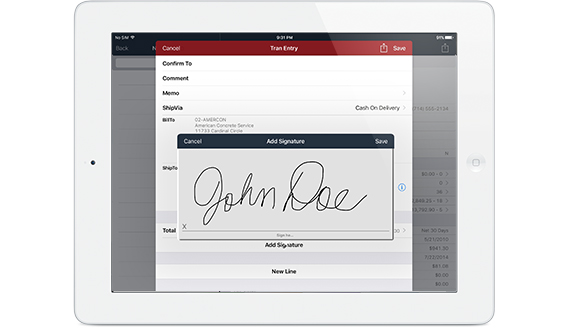 ** Credit card payment acceptance requires Paya or APS integrated with Sage 100. Contact your Sage business partner for details.
If you've made it this far, why not contact us and let us know how we can help?