xkzero Mobile Commerce connects your brand with your customers
Proof of Delivery
ERP Integrated
Direct Store Delivery (DSD)
ERP Integrated
Route and Van Sales
ERP Integrated
Welcome to a whole new technology platform designed to handle the unique demands of wholesale distributors and manufacturers who distribute, sell and deliver their products using their own fleet of vehicles.
Are you managing your business using Sage 100 or Sage X3 (Enterprise Management) along with paper, spreadsheets and a bunch of manual processes for sales and delivery?  Perhaps you're stuck on antiquated mobile technology with inflexible settings and expensive hardware. Quite possibly you're on Quickbooks and your business is ready to take off.
The benefits you gain from first rate DSD technology add up quickly.
We invite you to explore the xkzero Mobile Commerce (XMC) platform.  The XMC platform the launching pad for your Direct Store Delivery (DSD), Route Sales and Pre Sale needs.  This is the one system to unleash your driver reps and connect their daily activity with all of your other supply chain and financial accounting systems.  Best of all XMC is specially designed for world-class ERP and accounting systems from Sage and Acumatica, the cloud ERP.
Unified ERP and DSD processes will reinforce your culture for quality and growth
Warehouse Automation
Picking, loading, unloading, put away
Logistics and Routing
Route planning, delivery dispatch, fleet management
Route Accounting
Product and payment reconciliations by warehouse and driver
Mobile Intelligence
Daily sales planning, alerts, reports, dashboards
Payments
Credit card (Paya), C.O.D., check, on account
ERP Integration
Unbelievably flexible web services API, full posting control
Survey App
Merchandising, planograms, competitive intel, customer behaviors, vehicle compliance and safety
Assets and Equipment
Drop off, placement, pick up, repair, tracking
"We wanted the best DSD system in the world to run our business, so we turned to xkzero and that's what we did."
DJ Romano, President - Power Distributing and Romano Beverage
Everyone on your team will benefit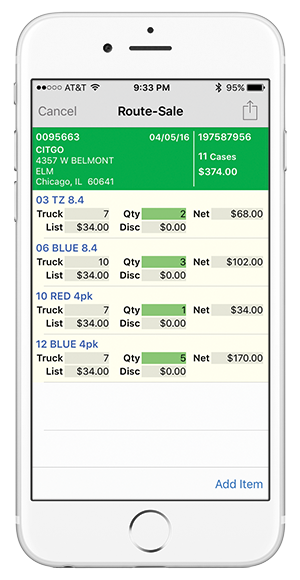 1. Sales.  Win new marketshare and increase sales to existing customers
XMC technology can help you win new customers, and increase revenue at existing accounts.  Mobile Commerce provides the right experience for each mobile user whether you are a Pre-Sales rep, Route Sale / DSD driver, or Delivery rep who modifies deliveries on site.  The result is a field service team that is better prepared to understand and satisfy the specific needs at each customer visit.
Pre-sales
Route sales
Delivery automated invoicing
Returns and credits
Product exchanges
Payment acceptance
Next day load request
Daily inventory and payment reconciliations 
Advanced features are available too
In store merchandising
Repeating orders
PAR level ordering
Adhere to promotional pricing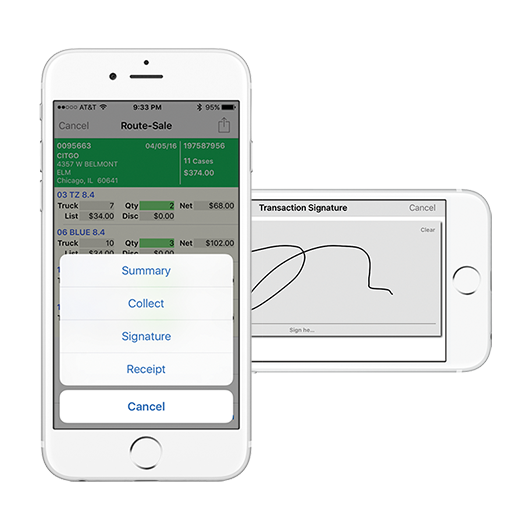 2. Brand loyalty. Proof of delivery and invoice automation builds brand loyalty, increases accuracy, reduces returns and can eliminate disputes
Fast, accurate delivery helps you build brand loyalty. Obtaining signature or even photo proof of delivery you'll reduce returns and disputes, which will create more repeat business and happier customers.  The result will also mean more profitable accounts and no more labor cost involved in entering invoices after the fact and scanning paper signatures.
Capture electronic signatures for proof of delivery.  
Modify delivered quantities and auto-create your invoices.
Leave your customer with an accurate printed invoice or let the back end system generate that for you.  
Collect payments from C.O.D. customers.  Credit card, check, money order too.
Geo-coded transactions
Optionally capture photo proof-of-delivery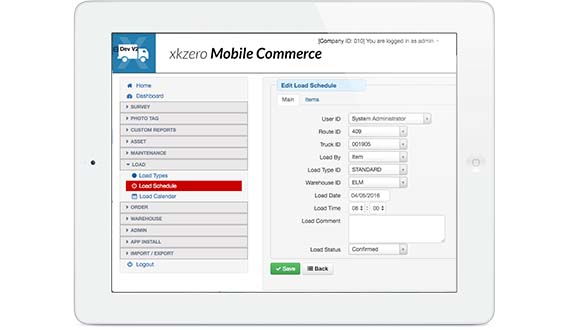 3. Operations. Every warehouse loads and unloads trucks a little bit differently.  XMC will help make sure your method is the fastest and most effective for you.
XMC offers so many ways for you to plan the loading of your trucks.  The key is to find the way that works best for you so your reps can hit the streets and visit more customers in less time.
Schedule and Dispatch: Multi-company, multi-site, multi-warehouse 
Build and pick loads the way you want to work

By order
By pre-defined product mix
A hybrid of pre-orders plus extra inventory
Load based on historical averages

Reconcile inventory by route

Helps reduce loss and increase your margins
Account for variances whether you empty your trucks nightly or not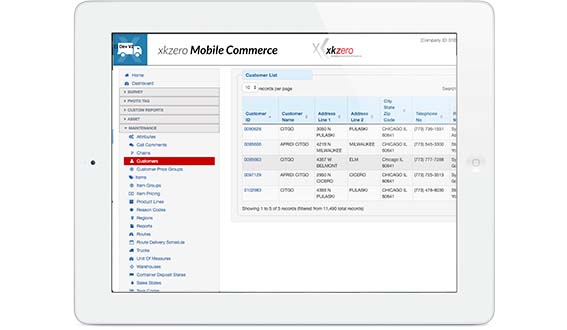 4. Planning and Logistics. Proper route management and planning is key to conserving fuel costs and minimizing driving time.  Doing so will allow your driver reps to visit more customers each day 
Create efficient routes for reps to serve your customers according to their preferred schedule, allowing them to save time and you to conserve fuel in the process.
Define route schedules by customer location based on daily and weekly preferences for fixed schedules
Visual dispatch and mapping assistance for dynamic daily delivery routing
Flexibility to integrate with route optimization software services
Our mobile app will guide your rep to the next location based on scheduled stops or nearest by distance
Dynamically add stops and interactively inform drivers throughout the day
Visibility in customer service of delivery status and next planned stop by route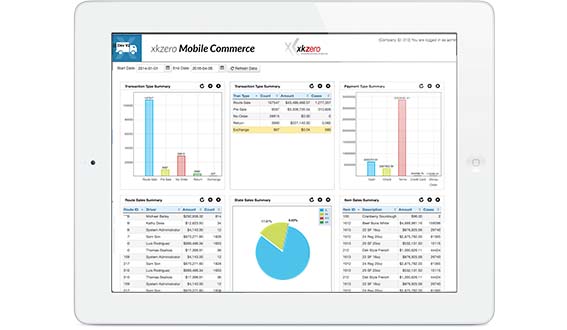 5. Better informed everyone. Merchandising, compliance tracking, product launches and training new staff members are just some of the great ways you'll benefit from our wide array of intelligence tools
Capture and view data critical to serving your customers. Automate compliance tracking and reporting for your fleet.  Build more effective loads and routes.  Your team will be better informed, better prepared and higher performing.
Customer aging, item sales history
Reporting and dashboards help you understand customer and product trends
Gather competitive and customer intelligence with our easy to use and deploy survey app
Task assignment by rep and customer.  Ensure your team is following your company standards!
Bi-directional customer memos keep drivers and back office in synch
Push alert notifications keep reps up to date throughout the day
Merchandising displays - POP displays to make sure your product is being presented the way it should be
Asset placement - you can define any type of intelligence you wish to gather
View item / asset photos, images, MDSD, ingredients lists, nutritional info
Geo coded and photo-enabled transactions and surveys ensure integrity  
Vehicle inspections and automated accident reports ensure compliance with minimal effort and maximum visibility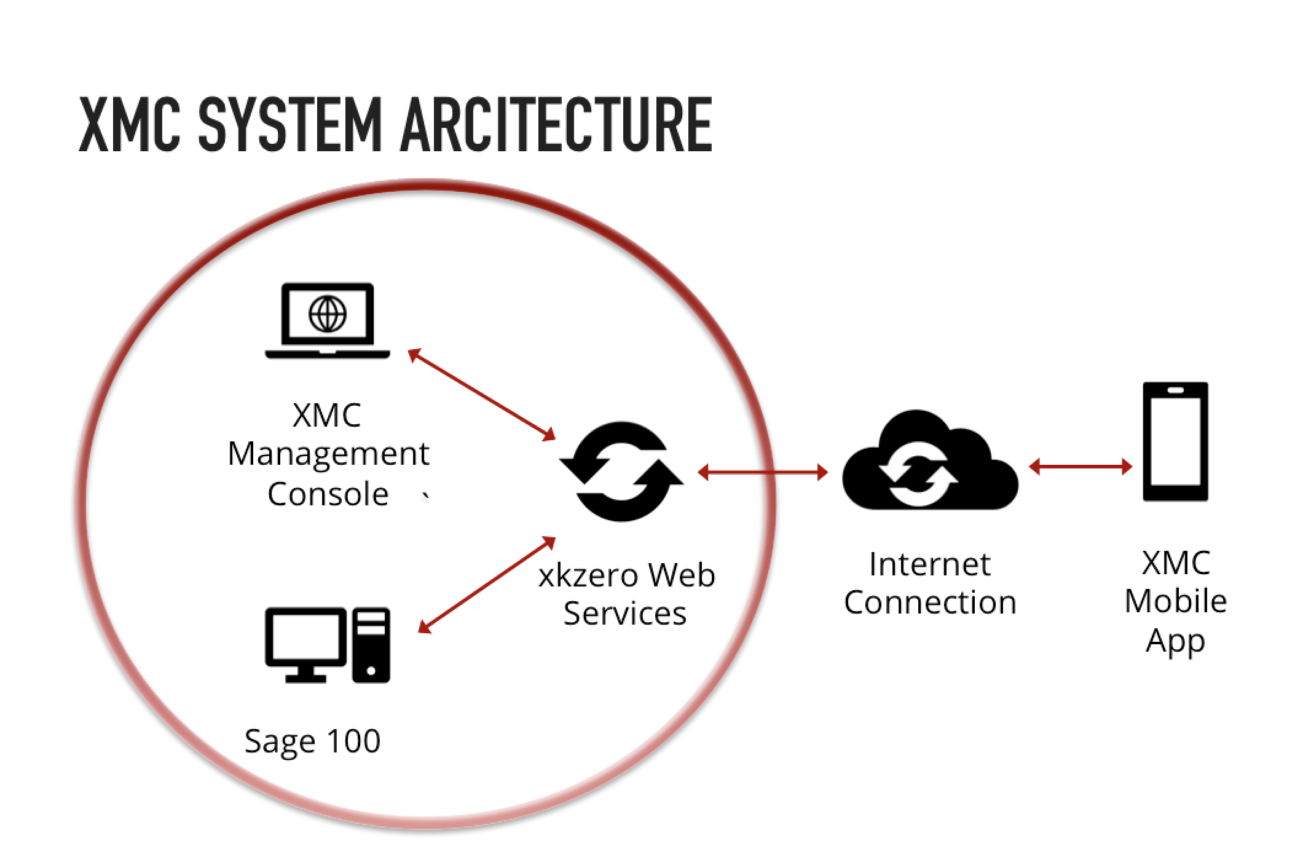 6. IT. Technology to win means you feel in control your system and not the other way around
The xkzero Mobile Commerce platform was created for Sage and Acumatica by experienced ERP experts.  We don't think you'll find another mid-market DSD system built as intelligently and reliably with the back office systems.  Whether you have 5 vehicles or 100 or more, Mobile Commerce can scale  and grow with you.

Mobile app
Native iOS - Apple iPhone, iPad and iPad mini.  The most powerful and reliable devices for mobile business processing
Supports both AirPrint and Bluetooth printing options
On-the-fly sales tax support, including Avalara sales tax service when present in the ERP
Bar code scanning options
Credit card payment acceptance
Photo-enabled transactions and surveys with photo tagging too
Geo-aware transactions and surveys
Security permissions drives user interface experience
Management Console
Browser agnostic, web-based portal to manage things like drivers, routes, trucks, delivery schedules, display assets, container deposits, not otherwise managed in the ERP system
Provides reports and dashboards accessible on any desktop or mobile device
Document drag-and-drop sharing at Customer, Chain, Truck and User level publish quickly and easily to the mobile user
Create user defined tables and fields and optionally choose to publish those to the mobile user
Microsoft SQL database; Twitter Bootstrap, ASP.NET; editable HTML homescreen
ERP integration - RESTful Web API
xkzero clients process $3 billion of sales and delivery transactions annually using our mobile apps, all seamlessly integrated with Sage 100 and Sage Enterprise Management.
As your business grows and your needs evolve, we're right there with you
Education and training
Use XMC as a training and education hub. Share PDFs, Powerpoints, Word, Excel docs. Use surveys to build new product quizzes for your sales team. (they work!)
Tasks and smart memos
Assign critical and route tasks for your field reps. Use smart memos to guide transactional steps with remarkable precision.
Photo Tags
Photo enabled transactions and survey. Create your own tags too.
No-code customizations
Pass your Sage custom data easily enabling personalized info requirements of any nature. Or create mobile-only attributes. No coding required.
Printing and emailing
Support for Apple Airprint and Bluetooth printing options. Email transaction receipts from mobile, or utilize standard Sage paperless functions
Deployment
Install and maintained confidently in your own server environment or secure in a private cloud.
Scanning bar codes
Scan on and off the truck, even right to the customer shelves. Even Lot and Serialized items. Simply use the built in camera, or rugged sled options available.
xkzero Mobile Commerce can empower any business delivering their own products using their own trucks.
Food Distribution
Beverage Distribution
Any Distributor With Their Own Fleet
Top Ranked DSD Engineered by Our Award Winning Sage ERP Team

 
xkzero Mobile Commerce is built by our internal team of mobile specialists who are certified developers and consultants for Sage Enterprise Management (formerly Sage X3), Sage 100cloud / Sage 100, and Acumatica.  How well do we know ERP?  Several years ago at Sage's annual conference we joined our long time client, Goose Island Beer Company, to receive the award for Lifetime Achievement - Most Innovative Use of ERP Systems.
A Route Sales and Direct Store Delivery (DSD) solution from ERP experts ensures you the most complete and configurable integration with your back office and warehouse processes.  How well do we know DSD?  One of our clients received the #1 technology and operational ranking in a network of approximately 200 North American independent wholesalers of a global energy drink giant.
As a starting point, out-of-the-box integrations include:

Customers
Warehouses
Items
Pricing and promotions
Restricted item sales
Inventory movements
Product lines
Units of measure
UDFs and attributes
Live sales tax calculation including support for Avalara
Secure, compliant credit card processing supporting Paya and Sage Payment Vault
Do you have specialized customer mobile needs?  We've had clients leverage our platform for other processes too including employee expense tracking and vendor rewards payments.
Need more information?
Contact us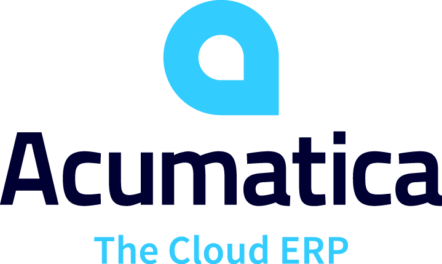 Ready to talk?
Ask us how mobile can transform your business–even in ways you may not have thought of.