Leading ERP software publisher and supply chain consulting company xkzero has announced the move of its headquarters effective May 15, 2022.  The new location is One Overlook Point, Suite 120, Lincolnshire, Illinois 60069. The new headquarters is located about 20 miles north of Chicago O'Hare International Airport, and its former office in Des Plaines, Illinois.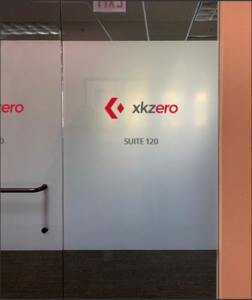 The move will accommodate ongoing growth initiatives at xkzero, as well as provide an updated workspace as the team returns to more in-person collaboration.
"One Overlook Point is a Class A building offering some really great amenities including a terrific deli/internet café and a fitness center. The building is alongside a lake with an outdoor patio with a fire pit, as well as an outdoor amphitheater and miles of walking and jogging paths", said xkzero co-founder, Paul Ziliak.
Ziliak said that xkzero has provided work from home privileges for its team since the inception of the company in 2005. "Work from home is a great thing to be able to offer – it's allowed us to hire the best talent from coast-to-coast in the United States and Canada. But we have the highest concentration of xkzero personnel in the Chicago market, so we're all very excited to gather regularly again to share ideas and build on client solutions. We're developing some new growth initiatives that we'll be sharing publicly soon. Our dynamic new headquarters will be a big part on helping us execute on that".