A new feature – Quick Entry – has been added to iSales 100
Enter quantities in 'grid view'
The Quick Entry feature allows for basically a 'grid view' for adding items to a transaction.  This saves time going back and forth between the header and detail lines and can create a better experience for the customer
No setup required
Nothing needs to be done to setup Quick Entry.  Simply start a new order, then when adding items to the transaction you'll notice that now, in addition to 'New Item' (the "traditional method") there is an option for Quick Entry.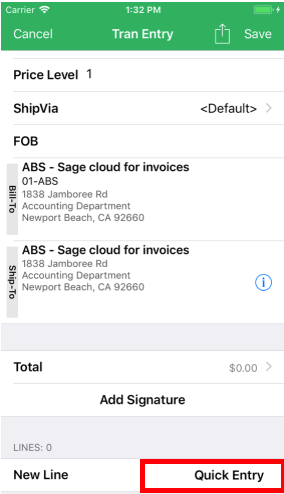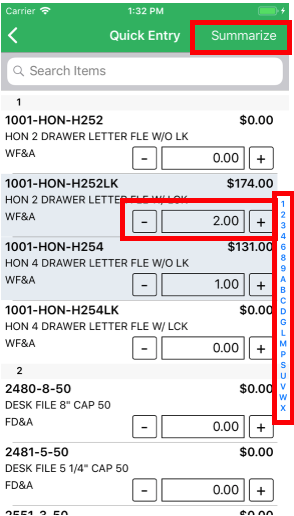 Quick Entry (and rapid access)
Once you are in Quick Entry you'll be able to use the 'radio buttons' to increase or decrease quantity entries.  You can also enter the quantity directly in the numeric field.
By using the 'Summerize' and 'Expand' buttons you'll be able to toggle between seeing only the items selected for the order – or all items – whether selected or not.
Use the numeric/alpha codes on the right for rapid access to additional items quickly.  Also, you can search by Item Number, Description or Product Line code from this view.
Regular Items only are supported in Quick Entry.  If you need Comments or Miscellaneous Items or Charges, select 'New Line' from the transaction header.
Quick Entry in action
Here is a brief video showing Quick Entry in action!