iSales 100 – Advanced Mobile Sales for Sage 100 – now supports the embedded camera scanner for barcodes.
Fast, convenient and accurate
This new feature will allow for convenient and accurate entry of items to mobile transactions.  iSales 100 supports Regular Items as well as Alias Items for producing and scanning barcodes.  Alias Item numbers can be used to store Customer or Vendor alias numbers, as well as UPC Codes.
Quick and easy setup
Simply visit the Settings from the iSales 100 home screen and enable access to the Camera under DEVICE SETTINGS.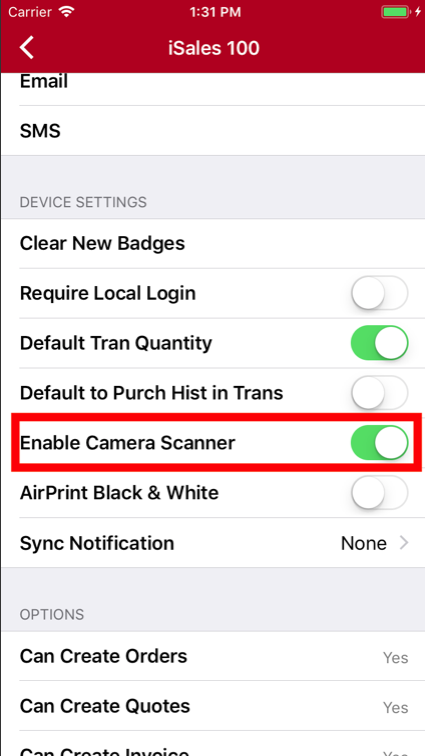 For higher volume scanning
If your requirements are for higher voluming scanning please contact us to discuss options for that.
Scanning in action
Here is a brief video showing Camera Scanning in action!