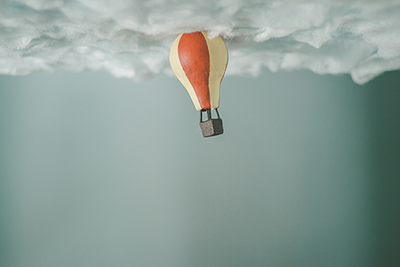 Integrating Direct Store Delivery (DSD) data and processes with your ERP is essential for any business that plans to grow and scale. However, not every DSD/ERP integration is created equally. When choosing a new DSD solution, it's important to avoid the ultimate pitfall of poorly integrated systems, and that is something called 'Version Lock'.
Version lock occurs when third party software does not function properly after your ERP or business software has been updated. A businesses can be "locked" into an older ERP version due to the limits of third party software. Over-customization of the software is another main reason for version lock. This inability to upgrade means some businesses will be stuck with old versions of ERP technology for many years. For DSD businesses, third party DSD software can present a similar "version lock" risk. Often it may be hard to avoid. As you would expect, most DSD software syncs well with your ERP… at first. However, if the DSD provider is not an ERP expert, their software may not keep pace with advances in ERP technology and the implications of ERP updates. This creates significant potential for version lock. The issue is especially serious for DSD businesses because transaction data and process must stay fully synchronized or it can negatively impact business operations.
With XMC (xkzero Mobile Commerce) we've taken great care to ensure your DSD system is also future proof and able to keep pace with your ERP as the business evolves and grows.
xkzero's developers maintain certifications with Acumatica and Sage.
XMC's integrations are built using flexible and powerful web service integrations, and not rigid, legacy import/export routines.
XMC leverages the best of the ERP marketplaces, supporting popular ISV add-ons for WMS, credit card payment processing, sales tax calculation, and more. Other DSD systems mandate use of their proprietary add-ons, increasing your risk.
XMC does no source code modification of standard ERP functionality. Instead, XMC uses the native, built-in end user customization tools to insert certain DSD data into the ERP.
xkzero is committed to our business users and ERP partners. We constantly keep up with the latest ERP features and fixes to avoid version lock. XMC was designed by ERP experts to deliver industry-leading DSD, now and in the future.
We invite you to contact xkzero today to learn more.