Defining Route and Van Sales
Understanding route and van sales basics is pretty…basic. Route sale drivers are simply sales reps who captain a mobile warehouse. The goal is to visit as many customers as they can during the course of a day, selling products directly off the truck to B2B customers. 
You see them zipping all over town if you're a morning commuter like me.  Vans and box trucks racing from stop to stop (usually in a pre-determined order) trying to sell as much product as they can.  
What's loaded in those trucks? Coffee, beer, bread, and milk definitely. But you'll also see trucks on the road loaded with automotive lubricants, as well as packaged and bulk petroleum. 
These drivers don't know what they will sell until they arrive onsite. Their goals are to make sure that the customer hasn't run out of product, but also, to make sure they are not overstocked.  
Determining how much product to actually load on the truck is part science and part art.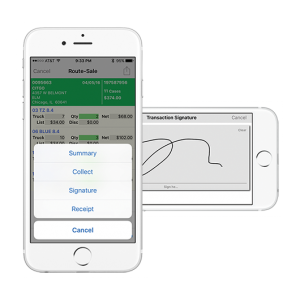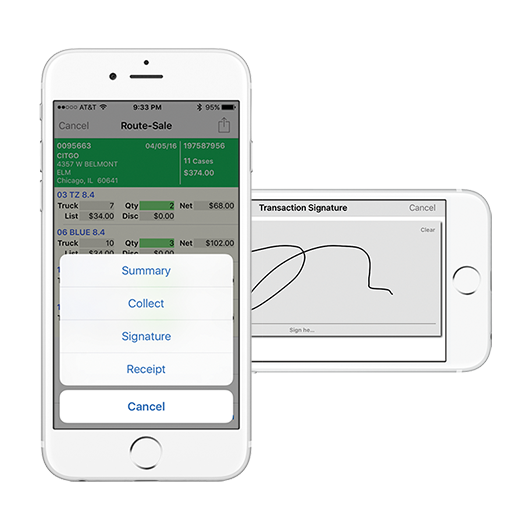 On Site With The Customer
On site at the customer the Route Sale driver can have dozens of tasks they need to perform.  In fact, for the selling company, the Route Sale driver is the face of customer service.  Here are some of the things they may do:
Complete a sale

Take physical inventory of the unsold products

Take a payment

Tidy up a display and rotate product

Pull expired or expiring products

Adhere to ongoing promotions

Review sales history and other analytics with the buyer

Obtain proof of delivery

Survey competitive products also sold by the customer

Introduce new products

Take a special order for a future delivery

Leave a printed receipt with the customer
Done right, Route Sales is a great way to grow sales, grown market share, ensure great customer service, and control inventory and payments.
Taking The Next Step
There is a lot at stake, so having flexible technology tightly integrated with the ERP can make a huge difference, not only onsite, but in the back office for all the supporting warehouse, customer service and route accounting needs. If you're looking to master route and van sales basics and more, xkzero would love to help.