When I was a kid one of the game shows I enjoyed was Family Feud. In the show, the two feuding families would brainstorm the answers to silly trivia questions, and host Richard Dawson would reveal the answers by calling to the big board with the words "Survey Says!".
Mobile Surveys for B2B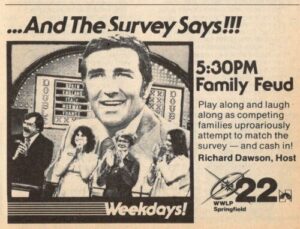 Leveraging B2B mobile surveys can be a great way for wholesale distributors to gather important intelligence about their business. This is particularly relevant for wholesalers who use their own fleet of vehicles for mobile selling, aka Direct Store Delivery (DSD).
Think about what management would want to know from customer visits by route sale drivers. For industries such as coffee wholesalers, commercial bakeries, beer, wine & spirits, milk and dairy, frozen foods and other grocery products, there is a lot of information to be gathered.
Mobile Surveys Give You Eyes and Ears On The Street
Here is some of the intelligence management may wish to have:
Competition – who among your rivals is also sold in the store?

Merchandising – how much shelf space do we have relative to the product category? 

Promotional – is the retailer displaying the promotional or sale material we'd provided them?

Compliance – is equipment we provide them (like espresso makers, freezers, etc.) being maintained properly and in good working order?
Surveys can tell you a lot about things you can't otherwise observe yourself. xkzero Mobile Commerce (XMC) helps with that. Every XMC user is able to create unlimited, user definable mobile surveys to help you better understand customers, competitors, your fleet of vehicles and any equipment you have in the field.
What mobile intelligence would do you want to know? Survey says – contact xkzero for more information!