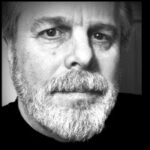 xkzero is proud to announce the addition of Deane Patterson as VP Sales & Marketing. Deane brings over 30 years of leadership experience in sales, marketing, management consulting and executive management. Deane's experience includes new product development, branding, marketing, sales, business development, technology, and strategy.
Prior to joining xkzero, Deane has held key leadership positions including Volvo's Strategic and Business Development executive reporting to the CEO and COO of London Taxis North America, distributor of the famous black cabs in North America. For the past 17 years, Deane has been Principal of Patterson Consulting providing management consulting services to hundreds of regional manufacturers and businesses in Western Pennsylvania and New York. Services included strategic planning, sales training and optimization, marketing strategy, business management and technology support strategies (ERP and CRM)
In his new role as VP, Deane will be responsible for driving xkzero's growth strategy. xkzero is a best-in-class ERP solutions provider for mid-market companies. Deane will build on xkzero's successes in its three core businesses, Software Development, Sage X3 and Acumatica ERPs, and Consulting services. Growth strategies will include a substantial emphasis on XMC (xkzero mobile commerce), xkzero's innovative software application for distributors providing end-to-end interactivity between a mobile device and a Sage or Acumatica ERP. Paul Ziliak, Partner at xkzero, said "We're very excited to have Deane on board. His unique experience, knowledge and management capabilities provide an excellent complement to our technical team". Deane holds a B.A. from Fredonia University and is an avid musician in his spare time.
Please join us in welcoming Deane to xkzero!
Connect with Deane on LinkedIn