Why is xkzero a Sponsor of Acumatica Summit 2023?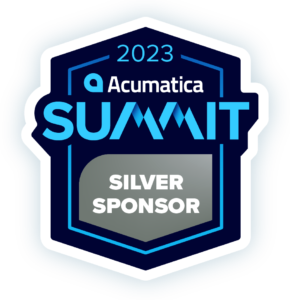 I'll get right to the point – xkzero sponsors the Acumatica Summit every year because it is the single best way for us to connect with Partners and other ISVs to present our exciting software solution, XMC (xkzero Mobile Commerce) for Acumatica.
On the surface, spending the time and money to sponsor Summit 2023 may not seem like an ideal investment. After all, XMC is a highly specialized solution which only 5% or so of the Acumatica installed base may need. If you consider it solely from that perspective, finding our target buyer at the Summit is like finding the proverbial needle in a haystack.
So why do we exhibit at Summit? The thing is, the range of problems XMC solves are a really (REALLY) big deal for distributors. When they have better control of their last mile, distributors often recoup significant costs and realize increased sales. In many ways, XMC is the missing link in their optimal business model. Plus, even though XMC is a powerful solution, it's built to be simple to use and easily integrates into a comprehensive Acumatica solution.
What does XMC do?
XMC provides powerful end-to-end integration from Acumatica out to the device. This enables smart, efficient, mobile productivity for driver reps who are responsible for delivering or selling products directly to B2B or B2C customers.
Doesn't Acumatica already process orders and invoices on a mobile device?
Yes, generally but XMC is purpose-built for the unique needs of route delivery or route sales. These unique capabilities include route planning and optimization, assignment of deliveries and loading of trucks, and tracking as well as proof of delivery. XMC also offers a wide range of selling capabilities, such as PAR levels, repeating orders and much more.
What kinds of mobile transactions can XMC produce?
Deliveries, route sale invoicing, returns, new sales orders, and payments too.
What industries require these kinds of processes?
Any company using their own fleet of vehicles to get products directly in the hands of their customers will benefit from XMC. Industries include food, beverage, petroleum, automotive fluids, tobacco, cannabis, janitorial supply, construction supply, etc.
How can we learn more about XMC?
Visit us at Acumatica Summit 2023 (Booth #524), or find out more about XMC at www.xkzero.com/mobile-commerce